Helen Leek – Piano week 1 (2, 3, 4 March)
Prof Cert (RAM)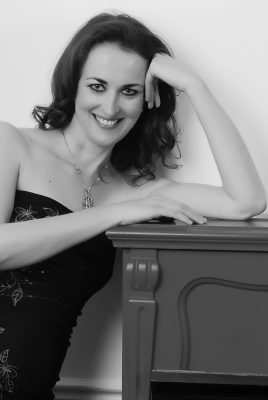 Helen was a scholar and prize winner at the Royal Academy of Music and was awarded the JBR trophy at the Royal Over-Seas League competition. She subsequently studied with Alexander Satz in Vienna with the help of an Austrian Government Scholarship. Helen was one of the major prize winners at the International Young Concert Artists Competition and won 2nd prize in the Brant International Piano Competition.
In the last year, she has performed live on BBC TV, as soloist with orchestra, as chamber musician for music clubs in England and as director of New End Music.
´With the multifaceted creativity of the pianist Helen Leek, Clara Schumann herself would have been proud.´                                                        The Frankfurter Allgemeine
'The real hero of the performance was undoubtedly Helen Leek…here was ensemble playing of the highest order, spiced up by dazzling virtuoso performances from all six musicians'. The Straits Times, Singapore
Helen teaches piano at Royal Holloway, University of London, at the University of Warwick, and at the Junior Department of the Royal College of music in London. She has given masterclasses in the UK, Singapore and Thailand, regularly adjudicates festivals in the UK, and is an examiner for the ABRSM both in the UK and internationally.
Philip Fowke – Piano week 2 (9-10 March), Concerto (11 March)
RAM, LPAM, ARCM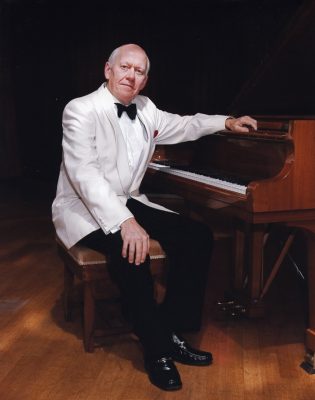 Philip Fowke, known for his many BBC Promenade Concert appearances, numerous recordings and broad range of repertoire, has appeared in many of the major concert halls worldwide with leading conductors including Vladimir Ashkenazy, Sir Simon Rattle and Gennadi Rozhdestvensky.
He has had a distinguished teaching career beginning at the Royal Academy of Music where he was a professor from 1984 to 1989 and was awarded the F.R.A.M. After teaching at the Welsh College of Music and Drama he became Head of Keyboard at Trinity College of Music in 1994 where he is currently Emeritus Fellow at the renamed Trinity Laban Conservatoire of Music and Dance. He is widely acclaimed for his imaginative teaching, coaching and tutoring in which he explores students' potential, encouraging them to develop their own individuality and find ways to practise effectively and economically. He avoids methods and systems preferring a more enquiring, creative approach. He continues to be in great demand as a teacher and is frequently invited to adjudicate and lecture on a wide range of musical and pianistic topics. He is also an experienced examiner and is currently external specialist at the Royal Welsh College of Music and Drama and the Royal Northern College of Music.
Jane Wilkinson – Classical Singing & Choirs
BMUS(HONS) RSAMD; GRADDIP RCM
Jane Wilkinson trained as a soprano at the Royal Conservatoire of Scotland and then as a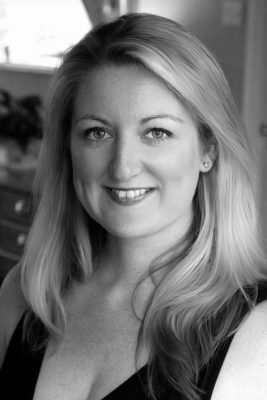 postgraduate at the Royal College of Music where she won many competitions for Lieder and an award for excellence in English Song. She worked with Dame Kiri Te Kanawa in her national competition as a semi-finalist in 2009. She performs recitals across the country and has toured South Africa, Europe and America. Currently Jane teaches at Chelsea Academy and Imperial College. She trained in the teaching of young voices at the Voices Foundation.  Jane frequently gives master classes in the UK and abroad. Jane has a passion for teaching and developing young voices. She is a former member of the National Youth Choir of GB and now conducts the New Malden Voices Choir and Youth Choir. Recently she has been specialising in contemporary opera and has premiered many productions, working alongside composers on new works for the stage and for recordings. Jane has performed oratorios and concerts at the Edinburgh Festival and in venues worldwide. She has released various recordings from Baroque repertoire to folk and frequently provides vocals for 'experimental' music. Jane is a very experienced vocal adjudicator.
Cally Foster – Speech & Drama (16–17 March)
LLAM, MSTSD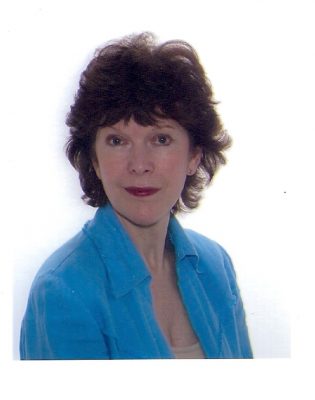 After a performance-based background Cally has pursued a career as a speech and drama specialist.  She was the principal of her Buckinghamshire based drama studio for more than 20 years, combining that role with travelling extensively in the UK, Europe and internationally as an examiner for LAMDA and as an adjudicator.  Cally also delivers workshops on all aspects of communication and performance.  She is an adjudicator member of the British and International Federation of Festivals and is a former Chairman of the Society of Teachers of Speech and Drama.
Cally believes performing in festivals not only encourages an appreciation of the Arts, but also develops the communication and presentation skills so important in today's world.  Cally is delighted to have been invited to adjudicate the speech and drama classes at the Springboard – Brighton & Hove Performing Arts Festival in 2018.  She wishes everyone an enjoyable as well as a positive experience.
Samantha Tucker – Speech & Drama (Week 23, 24, 25 March)
ABD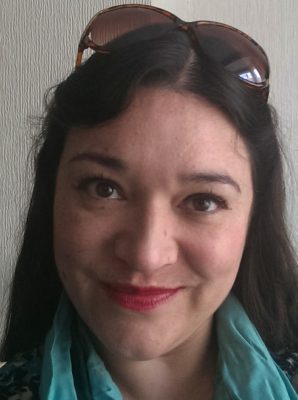 Samantha's love of performing started at the age of four, taking part in both amateur and professional productions and she went on to study Acting, Directing and Textual Analysis as part of her Drama degree, graduating from the University of Wales, Aberystwyth.
Samantha is a passionate supporter of the festival movement and is proud to be part of a movement that gives entrants the chance to showcase their work in an encouraging environment and enables them to take their work to the next level! Samantha has taught Speech & Drama for many years and was principal of her own Drama Studio in Haverhill, Suffolk for over 10 years and directed numerous productions. Samantha is currently a Speech & Drama teacher at St Faiths School, Cambridge, a council member of the Society of Teachers of Speech and Drama and is an adjudicator member of the British and International Federation of Festivals.
Andrew Sherwood – Concerto (11 March)
ARCM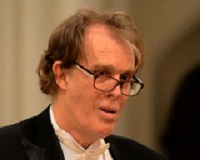 Andrew won a scholarship as a violinist to the Royal College of Music. He studied with Antonio Brosa, Sylvia Rosenberg and subsequently with Sascha Lasserson, and has performed in many parts of the world as soloist and conductor. He is in demand as a conductor and has worked with orchestras from the strings of the CBSO to the Brighton Youth Orchestras Trust whose orchestras and ensembles have won awards and acclaim since he became Director.
He is principal conductor for European Youth Summer Music and of the Musicians of All Saints who are committed to unjustly neglected and contemporary composers. Andrew adjudicates both in Britain and abroad, and many of his earlier students are now professional musicians.