Helen Leek – Piano week 1 (2, 3, 4 March)
Prof Cert (RAM)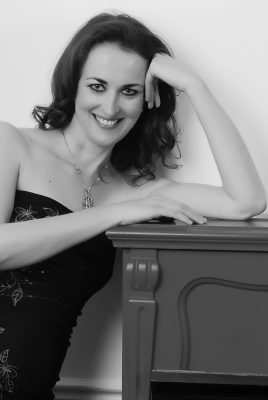 Helen was a scholar and prize winner at the Royal Academy of Music and was awarded the JBR trophy at the Royal Over-Seas League competition. She subsequently studied with Alexander Satz in Vienna with the help of an Austrian Government Scholarship. Helen was one of the major prize winners at the International Young Concert Artists Competition and won 2nd prize in the Brant International Piano Competition.
In the last year, she has performed live on BBC TV, as soloist with orchestra, as chamber musician for music clubs in England and as director of New End Music.
´With the multifaceted creativity of the pianist Helen Leek, Clara Schumann herself would have been proud.´                                                        The Frankfurter Allgemeine
'The real hero of the performance was undoubtedly Helen Leek…here was ensemble playing of the highest order, spiced up by dazzling virtuoso performances from all six musicians'. The Straits Times, Singapore
Helen teaches piano at Royal Holloway, University of London, at the University of Warwick, and at the Junior Department of the Royal College of music in London. She has given masterclasses in the UK, Singapore and Thailand, regularly adjudicates festivals in the UK, and is an examiner for the ABRSM both in the UK and internationally.
Philip Fowke – Piano week 2 (9-10 March), Concerto (11 March)
RAM, LRAM, ARCM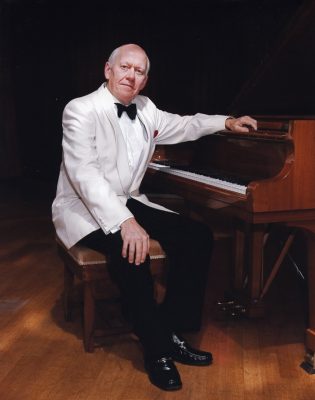 Philip Fowke, known for his many BBC Promenade Concert appearances, numerous recordings and broad range of repertoire, has appeared in many of the major concert halls worldwide with leading conductors including Vladimir Ashkenazy, Sir Simon Rattle and Gennadi Rozhdestvensky.
He has had a distinguished teaching career beginning at the Royal Academy of Music where he was a professor from 1984 to 1989 and was awarded the F.R.A.M. After teaching at the Welsh College of Music and Drama he became Head of Keyboard at Trinity College of Music in 1994 where he is currently Emeritus Fellow at the renamed Trinity Laban Conservatoire of Music and Dance. He is widely acclaimed for his imaginative teaching, coaching and tutoring in which he explores students' potential, encouraging them to develop their own individuality and find ways to practise effectively and economically. He avoids methods and systems preferring a more enquiring, creative approach. He continues to be in great demand as a teacher and is frequently invited to adjudicate and lecture on a wide range of musical and pianistic topics. He is also an experienced examiner and is currently external specialist at the Royal Welsh College of Music and Drama and the Royal Northern College of Music.
Rosanna Whitfield – Woodwind & Brass (3  Mar)
RCM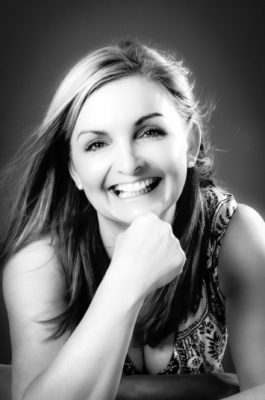 A graduate of the Royal College of Music, Rosanna won a coveted Exhibition Award in her first year. As a freelance oboist she performed regularly with leading London Orchestras, at the same time enjoying unique solo opportunities alongside celebrated artists, including Paul Weller at London's Royal Albert Hall.
As Director of Music at Whitgift School in South Croydon, Rosanna has established a reputation for devising unique educational projects, including presenting and promoting interactive concerts to thousands of primary school pupils from the local area.
Appearing on the Jeremy Vine show with young Whitgift musicians, following her Huffington Post article, 'Music Saved My Life', Rosie highlighted the value of music for all, and her hopes and aspirations of creating further opportunities for young musicians across the globe – particularly those that need a helping hand in achieving their dreams.
A keen conductor and composer, she directed the world premiere of her work, 'The Gift', at Croydon's Fairfield Halls, in November 2012.
Rosanna is an experienced examiner for Trinity College and is an adjudicator member of The British and International Federation of Festivals. She is regularly called upon to adjudicate competitions and festivals in Eastern Europe and Latin America, and has recently forged links with specialist music schools in Moldova, Romania, Bulgaria, Hungary, Venezuela, Costa Rica, Dominican Republic, China, Taiwan and Hong Kong.
Instrumental in developing the Whitgift International Music Competition in 2013, Rosanna continues to encourage entries from the UK and abroad. With a voracious appetite for live music, Rosanna aims to ensure all festival performers feel inspired to continue their musical journey through an engaging, positive, encouraging appraisal.
Jane Wilkinson – Singing (4 Mar)
BMUS(HONS) RSAMD; GRADDIP RCM
Jane Wilkinson trained as a soprano at the Royal Conservatoire of Scotland and then as a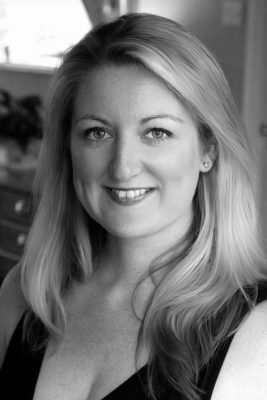 postgraduate at the Royal College of Music where she won many competitions for Lieder and an award for excellence in English Song. She worked with Dame Kiri Te Kanawa in her national competition as a semi-finalist in 2009. She performs recitals across the country and has toured South Africa, Europe and America. Currently Jane teaches at Chelsea Academy and Imperial College. She trained in the teaching of young voices at the Voices Foundation.  Jane frequently gives master classes in the UK and abroad. Jane has a passion for teaching and developing young voices. She is a former member of the National Youth Choir of GB and now conducts the New Malden Voices Choir and Youth Choir. Recently she has been specialising in contemporary opera and has premiered many productions, working alongside composers on new works for the stage and for recordings. Jane has performed oratorios and concerts at the Edinburgh Festival and in venues worldwide. She has released various recordings from Baroque repertoire to folk and frequently provides vocals for 'experimental' music. Jane is a very experienced vocal adjudicator.
Cally Foster – Speech & Drama (16–18 March)
LLAM, MSTSD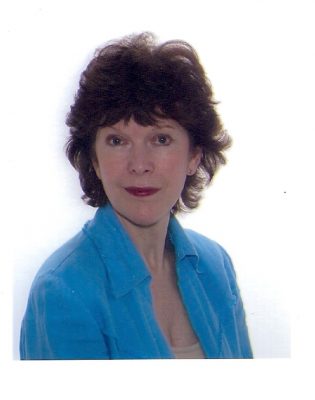 After a performance-based background Cally has pursued a career as a speech and drama specialist.  She was the principal of her Buckinghamshire based drama studio for more than 20 years, combining that role with travelling extensively in the UK, Europe and internationally as an examiner for LAMDA and as an adjudicator.  Cally also delivers workshops on all aspects of communication and performance.  She is an adjudicator member of the British and International Federation of Festivals and is a former Chairman of the Society of Teachers of Speech and Drama.
Cally believes performing in festivals not only encourages an appreciation of the Arts, but also develops the communication and presentation skills so important in today's world.  Cally is delighted to have been invited to adjudicate the speech and drama classes at the Springboard – Brighton & Hove Performing Arts Festival in 2018.  She wishes everyone an enjoyable as well as a positive experience.
Samantha Tucker – Speech & Drama (Week 23, 24, 25 March)
ABD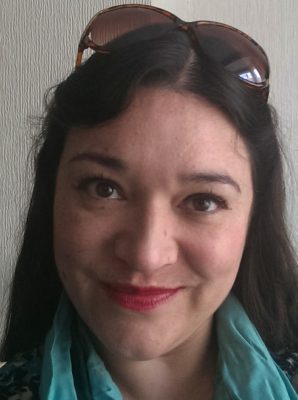 Samantha's love of performing started at the age of four, taking part in both amateur and professional productions and she went on to study Acting, Directing and Textual Analysis as part of her Drama degree, graduating from the University of Wales, Aberystwyth.
Samantha is a passionate supporter of the festival movement and is proud to be part of a movement that gives entrants the chance to showcase their work in an encouraging environment and enables them to take their work to the next level! Samantha has taught Speech & Drama for many years and was principal of her own Drama Studio in Haverhill, Suffolk for over 10 years and directed numerous productions. Samantha is currently a Speech & Drama teacher at St Faiths School, Cambridge, a council member of the Society of Teachers of Speech and Drama and is an adjudicator member of the British and International Federation of Festivals.
Kate Armes – Speech & Drama (25 March)
Kate trained as a teacher of Speech and Drama at the Central School of Speech and Drama, later taking a part time Master's degree in
Language, Literature and Media studies at Southampton University. Most of her career as a teacher was spent at Roedean School and for seventeen years, until 2014, Kate was Head of Drama there. Since leaving Roedean she has worked as an examiner for the English Speaking Board and taught Drama to adult Swedish students studying at the Loxdale Centre in Portslade. Kate is a volunteer presenter with Seaside Hospital Radio and is a trustee with Brighton and Hove Arts Council, for whom she runs the annual Drama Awards. She is also an active member of Southwick Players and recently directed their production of The Man Who Came to Dinner.
Andrew Sherwood – Concerto (11 March)
ARCM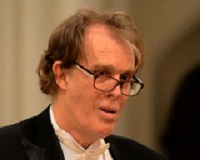 Andrew won a scholarship as a violinist to the Royal College of Music. He studied with Antonio Brosa, Sylvia Rosenberg and subsequently with Sascha Lasserson, and has performed in many parts of the world as soloist and conductor. He is in demand as a conductor and has worked with orchestras from the strings of the CBSO to the Brighton Youth Orchestras Trust whose orchestras and ensembles have won awards and acclaim since he became Director.
He is principal conductor for European Youth Summer Music and of the Musicians of All Saints who are committed to unjustly neglected and contemporary composers. Andrew adjudicates both in Britain and abroad, and many of his earlier students are now professional musicians.
Richard Wright – Guitar (17 Mar)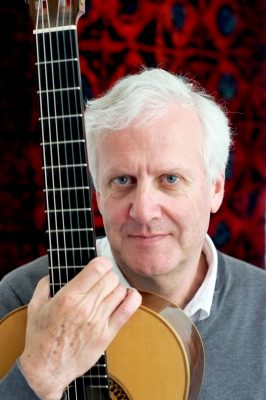 Since graduating from the Royal Northern College of Music, Richard has pursued a highly varied career in both classical and popular music. His performing career has encompassed everything from contemporary music groups such as the London Sinfonietta to membership of the critically acclaimed rock group Latin Quarter, best known for their 1985 hit Radio Africa. He has worked with musicians as diverse as composer John Adams and guitarist John Williams and has appeared everywhere from New York's Lincoln Centre to the pyramid stage at the Glastonbury Festival.
Above all, Richard is an internationally recognised teacher of the classical guitar and its pedagogy, with a special interest in the problems of early learning. He designed and delivered a teacher training course for guitarists in Venezuela on behalf of the Proyecto Cultural Mavesa and has lectured on guitar pedagogy in the UK, Holland, Germany and the USA.
As a guitar consultant for ABRSM, Richard helped develop the Music Medals scheme and the 2009 guitar syllabus. He co-edited the supporting publications for the syllabus, and co-wrote, with Alan Bullard, the guitar version of ABRSM's Joining the Dots, Bullard's highly innovative series of sight-reading books.
In 2004 Richard became the first guitar teacher at the Yehudi Menuhin School, the world famous academy for string players and pianists aged 8 to 19 years old. The School has since produced international prize-winning guitarists such as Kevin Loh, Tom Ellis and Laura Snowden.
Mark Messenger – Strings (24 Mar)
Mark Messenger is recognised globally as a violinist, conductor, teacher and educationalist.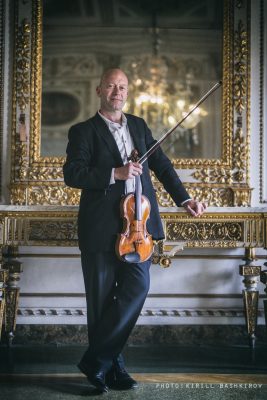 Mark has performed with many leading international musicians including Lord Yehudi Menuhin, Ivry Gitlis, Maxim Vengerov and Sir John Dankworth.
He is much in demand as a teacher, international judge, and examiner. In 2004 he was appointed artistic director of the London String Quartet Week and was on the board of the London String Quartet Foundation. He has also undertaken work for Oxford University Press, New Holland Publishing and the Associated Board of the Royal Schools of Music, for whom he has edited the complete works for violin and piano by Elgar.
For four years, Mark was Director of Chamber Music at the Aberystwyth International Summer Music Festival, and now is regularly invited to deliver chamber music courses at the Britten-Pears school in Aldeburgh. In 2001 he was invited to become Artistic Director and conductor of the Essex Young People's Orchestra, a position he held until 2016 during which time he was able to shape and develop youth string playing in the county; he also regularly works with the Royal Oman Symphony Orchestra.
This year sees concert and masterclass appearances in the Middle East, China, Australia, Russia, Dominican Republic and throughout Europe. He is currently Head of Strings at the Royal College of Music, and consultant for the Norwegian Academy of Music in Oslo, Artistic Director of the Jersey International Masterclasses and Director of The Thinking Musician.