Andrew Sherwood ARCM – Concerto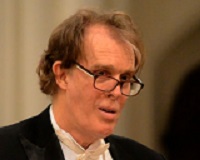 Andrew won a scholarship as a violinist to the Royal College of Music. He studied with Antonio Brosa, Sylvia Rosenberg and subsequently with Sascha Lasserson, and has performed in many parts of the world as soloist and conductor. He is in demand as a conductor and has worked with orchestras from the strings of the CBSO to the Brighton Youth Orchestras Trust whose orchestras and ensembles have won awards and acclaim since he became Director.
He is principal conductor for European Youth Summer Music and of the Musicians of All Saints who are committed to unjustly neglected and contemporary composers. Andrew adjudicates both in Britain and abroad, and many of his earlier students are now professional musicians.
Ruth Gerald FRCM – Piano week 1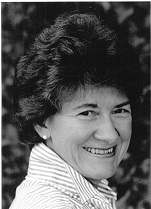 Ruth Gerald was Head of Keyboard Studies at the Royal College of Music in London from 1992  until August 1999, having previously been appointed Faculty Adviser for Keyboard Studies in 1987.
Her career has always pursued a very wide path, solo and lecture recitals, concertos, chamber music, Lieder recitals, accompanying, adjudicating, examining and teaching.  She was Head of Keyboard Studies at the Birmingham School of Music (now the Birmingham Conservatoire) for a period of five years but relinquished this post in order to devote more time to performing,  and teaching at  the Royal College where she was a Professor of Piano and Piano  Accompaniment for over 30 years.  She was elected a Fellow of the Royal College in 1985.
Born and educated in Australia, Ruth Gerald began her musical career there, broadcasting regularly with the Australian Broadcasting Commission at a very early age.  After winning the Elder Overseas Scholarship and gaining a Bachelor of Music degree at Adelaide University she continued with postgraduate studies at the Royal College where she was awarded many prizes, including the Hopkinson Gold Medal.
Recently she has given Masterclasses in the UK, Ireland, Australia, New Zealand, Malta and Greece and conducted many Seminars for piano teachers in the UK, Malaysia and Singapore.   She is frequently invited to adjudicate at Festivals world-wide and is actively involved in many aspects of the work of the Associated Board of the Royal Schools of Music.
Timothy Barratt
GRSM LRAM ARCM LMusTCL ARAM

– Piano week 2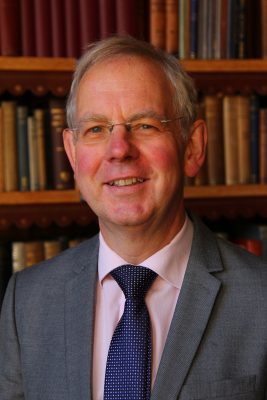 Timothy Barratt studied on a Scholarship at the Royal Academy of Music, winning many major awards, and completed his studies with Vlado Perlemuter in Paris and Geoffrey Parsons.  He has toured and broadcast extensively in the UK and abroad as soloist, accompanist and chamber music player. Whilst still a student he developed a special interest in song accompaniment through playing for Masterclasses at Aldeburgh, subsequently partnering such artists as Dame Felicity Lott and Robert White. In addition, instrumentalists he has worked with include Jack Brymer, Bradley Creswick and Haaken Hardenberger. Teaching forms a major part of his musical life and he works with pupils of all ages and levels from beginner to post-graduate. He was Head of Keyboard at Dulwich College for almost 25 years whilst also teaching  at the RAM and TCM and now pursues a busy freelance career.
An ABRSM examiner since 1991, he is also a Trainer, Moderator and Mentor. Other work for the AB includes co-writing the Board's Teaching Notes on Piano Exam pieces, selecting the graded Piano pieces and presenting Seminars. He frequently directs Masterclasses for performers and teachers' workshops in the UK and Far East and is in demand as a Competition and Festival adjudicator.
He was awarded the ARAM in 1996 in recognition for distinguished service within the music profession.
Dr Anita Downey (PhD, PGCE, ADVS,LGSM, FVCM, PGCA) –
Speech & Drama week 1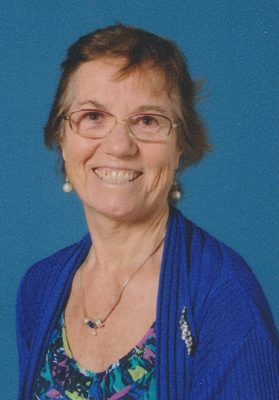 Anita began her career as an academic studying at Oxford and Nottingham Universities.  After qualifying as a teacher she worked in both primary and secondary schools.   She happily combined her academic teaching with her love of the Arts.  She trained as a drama teacher at Guildhall School of Speech and Drama and Central School of Speech and Drama.
Pioneering the integration scheme for Surrey and also working with profoundly deaf youngsters, she then set up a Creative Arts Programme for them.
Winning the International Professor Van Lawrence Award for her research into Voice Sounds led her to research further for her PhD.  'The Cultural Rhythms of the World.'  This has led to her working with such diverse disciplines as: Formula 1: Opera, The Stock Exchange and with international speakers.
Currently, Anita is a busy teacher of Speech and Drama at a large secondary school and teaches, at home, a mixture of subjects.  She feels that it is exciting to be a polymath and combine the Arts with academic teaching and enthuse youngsters to learn.
Anita not only teaches but examines and adjudicates all over the world.  She is a member of STSD and an adjudicator for the British and International Federation of Festivals.
Gerald Garcia– Guitar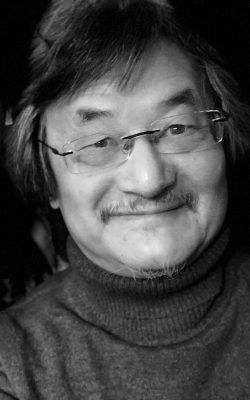 Gerald has recorded more than 12 CDs on the Naxos and Meridian labels which have sold more than 40,000 copies world-wide. He has performed with many musicians, notably guitarists Paco Peña, John Renbourn and John Williams.
He performs in a duo with Alison Bendy and with Simon Mayor's Mandolinquents and has performed in most continents as a soloist. In October 1995 he toured China in a duo with guitarist John Williams playing to audiences of tens of thousands and teaching at major Chinese conservatoires.
As a session guitarist he has been heard in many films scored by Gabriel Yared, Michel Legrand, Stanley Meyers and Philippe Sarde, amongst others.
His music has been played and recorded by David Russell, Craig Ogden, the Amadeus Duo, the Eden-Stell Duo, Xue Fei Yang, the LAGQ and John Williams amongst others. His orchestral and choral music has been performed in Britain, Europe and North America.
His teaching experience has included educational workshops with Kent Opera and English National Opera.  He is a popular tutor at the annual Iserlohn Festival and the World Youth Guitar Festival and is at present musical director of the National Youth Guitar Ensemble.
He has taken part in and created music workshops worldwide  and  recently has been a regular visiting teacher at Chengdu and Beijing Conservatoires in China.
Rebecca Vines MA, FRSA, FVCM, LLAM, LALAM, GSMD, ATCL, ANEA, MSTSD (Adj.)
Speech & Drama Week 2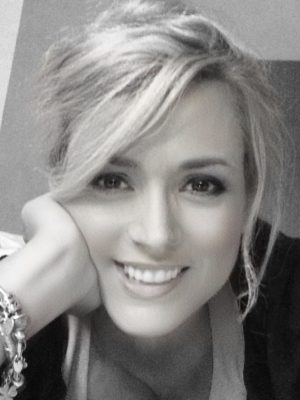 Rebecca trained as a journalist at Cardiff University – during which time she wrote a weekly column for The Guardian newspaper – before moving to London to study with The Actors Company.  She is currently Head of Speech & Drama at Dean Close School and her pupils have been awarded training places at major institutions such as RADA, LAMDA, Central, Guildhall, Bristol Old Vic, Mountview, AADA, ALRA, E15, the Royal College of Music, NYT, and NYMT.  Current and former pupils have performed across a range of dramatic disciplines with companies such as the BBC, Channel 4, E4, RSC, The Globe, National Theatre, Working Title and Action to the Word.
Rebecca is the Founder of Close Up Theatre, which has been awarded the elite Sell-Out Status for fourteen years at the Edinburgh Fringe Festival, Artistic Director for No Prophet and Eleventh Hour Theatre companies, and actor-manager of Talking Shadows Theatre.  Recent roles have included Beverly (Abigail's Party), Susan (A Bed Among the Lentils) and Madame Arcati (Blithe Spirit).  Rebecca continues to write, and in addition to adapting Jane Eyre and 1984 for the stage, also works as the South West theatre critic for Theatreworld Magazine.
Kate Armes B Ed, MA Ed –Speech & Drama Week 3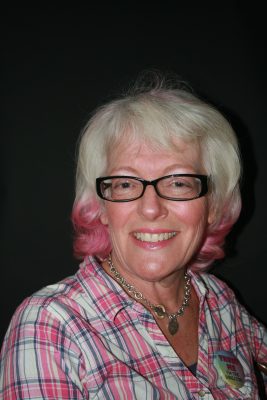 Kate trained as a teacher of Speech and Drama at the Central School of Speech and Drama, later taking a part time Master's degree in Language, Literature and Media studies at Southampton University. Most of her career as a teacher was spent at Roedean School and for seventeen years, until 2014, Kate was Head of Drama there. Since leaving Roedean she has worked as an examiner for the English Speaking Board and taught Drama to adult Swedish students studying at the Loxdale Centre in Portslade. Kate is a volunteer presenter with Seaside Hospital Radio and is a trustee with Brighton and Hove Arts Council, for whom she runs the annual Drama Awards. She is also an active member of Southwick Players and recently directed their production of The Man Who Came to Dinner.
Christine Hankin – Woodwind & Brass

Christine Hankin studied the flute at the Guildhall School of Music. She now has a successful and varied career and is currently a member of both the London Chamber Orchestra and the Orchestra of St Johns. As a soloist, she made her Purcell Room debut to much critical acclaim, and her recent CD "The Feminine Flute" has been extremely well received. She is well respected as a teacher and is Professor of Flute at the London College of Music and Brunel University, as well as director of the Ealing Flute Academy. As well as being a music Adjudicator for the British and International Federation of Festivals, she is a Diploma examiner for the ABRSM.
Adrian Goss  B.Mus (Dunelm), ARAM, GRSM (Lond), FTCL, LRAM, LGSM, ARCO(CHM), FRSA – Singing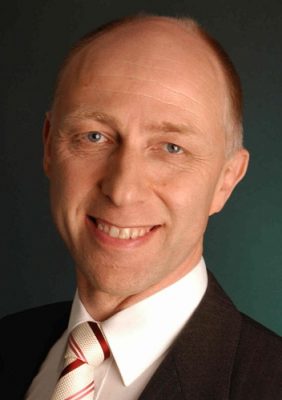 Tenor soloist, teacher, pianist and conductor, Adrian studied at the RAM & the GSM&D. Enjoying a thirty-year solo career in concert and recital, including recordings and broadcasts, recognised by the ARAM in 1999, he is a former Lay-clerk at Ely Cathedral, deputy at St Paul's Cathedral, Westminster Abbey and HM Chapel Royal, and currently Director of the Chamber Choir Quorum, a professional member of the City Glee Club and is a Director of Music at a major church.
Adrian has a parallel career in education. A Director of Music at two independent senior schools, Director of the Kent Music Academy for the gifted, Head of County Groups for Kent, examiner for grades and diplomas, he currently teaches at Brighton College, Cranleigh, Judd & Skinners Schools and also privately. His work reflects traditional bel canto and the SATS pedagogy, and he holds certification in the Estill Model. Adrian also directs workshops and master classes for summer schools and other organisations. An Adjudicator member of The British and International Federation of Festivals with over 30 years experience both in the UK and internationally, including the National Festival of Music for Youth, he is Chair of the Adjudicators Council.
Alison Moncrieff-Kelly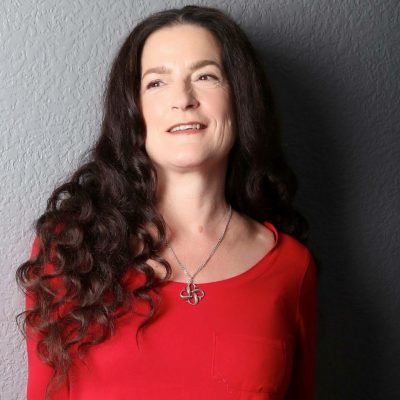 Alison Moncrieff-Kelly won a scholarship to the Royal Academy of Music in 1979, where she studied with Florence Hooton. She was also a chamber music student of Sidney Griller and a piano student of Alexander Kelly.
She made her South Bank debut in the Park Lane Group Young Artists series during this time as a member of the Latarche clarinet trio.
She has performed and broadcast all over the world as soloist and chamber musician, specialising in piano trio repertoire. She has made a number of successful recordings, including the complete piano trios of Hummel, the piano trios of Clara Schumann and Saint-Saens, the complete cello and piano works of Stanford and three discs of solo cello repertoire.
In 2005, Alison was awarded the Heinrich Boll fellowship, a residency in Ireland – the first musician to be given the award.
From 2007 until 2012, she was Director of Music at The Conservatoire in Blackheath, where she ran a programme of music tuition and concerts, and was responsible for managing a team of 70 tutors.
As well as being an adjudicator, Alison is also an examiner for ABRSM in classical, jazz and diploma exams. Since 2007 she has been a syllabus consultant for ABRSM, selecting all the exam material for grades 1 to 8. She was part of the editing team that put together all the ABRSM cello scales and sight-reading material. She and Tim Wells also created and edited a book of cello pieces for ABRSM, Principal Cello.
Alison was made an Associate of the Royal Academy of Music in 2013, an award conferred for distinguished services to the music profession. She is a sought-after teacher and coach and has run many successful workshops for children and adults. She has particularly strong experience in the teaching of gifted children, and in coaching chamber music.