Ruth Gerald – Senior Piano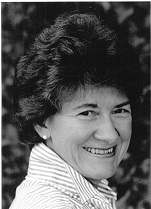 Ruth Gerald was Head of Keyboard Studies at the Royal College of Music in London from 1992 until August 1999, having previously been appointed Faculty Adviser for Keyboard Studies in 1987.
Her career has always pursued a very wide path, solo and lecture recitals, concertos, chamber music, Lieder recitals, accompanying, adjudicating, examining and teaching.  She was Head of Keyboard Studies at the Birmingham School of Music (now the Royal Birmingham Conservatoire) for a period of five years but relinquished this post in order to devote more time to performing, and teaching at the Royal College where she was a Professor of Piano and Piano Accompaniment for over 30 years.  She was elected a Fellow of the Royal College in 1985.
Born and educated in Australia, Ruth Gerald began her musical career there, broadcasting regularly with the Australian Broadcasting Commission at a very early age.  After winning the Elder Overseas Scholarship and gaining a Bachelor of Music degree at Adelaide University she continued with postgraduate studies at the Royal College where she was awarded many prizes, including the Hopkinson Gold Medal.
Recently she has given Masterclasses in the UK, Ireland, Australia, New Zealand, Malta and Greece and conducted many Seminars for piano teachers in the UK, Malaysia and Singapore.   She is frequently invited to adjudicate at Festivals world-wide and is actively involved in many aspects of the work of the Associated Board of the Royal Schools of Music.
Cally Foster – Speech & Drama week 1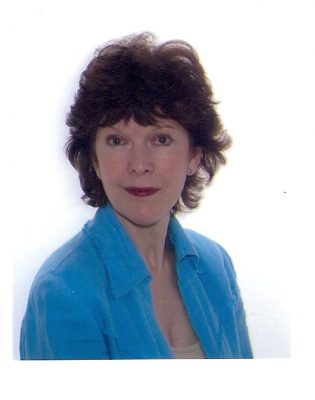 Since her first appearance in a festival at the age of five, Cally has been committed to the festival movement and has pursued a career as a speech and drama specialist. She was the principal of her Buckinghamshire based drama studio for more than 20 years, combining that role with travelling extensively in the UK, Europe and Internationally as an Examiner for LAMDA and as an Adjudicator.
Cally also delivers workshops on all aspects of communication and performance and is on various Speakers' Panels. She is an Adjudicator member of the British and International Federation of Festivals, a Speech & Drama Representative on the Adjudicators Council and a former Chairman of the Society of Teachers of Speech and Drama.
Cally believes that performing in festivals not only encourages an appreciation of the Arts, but also develops the communication and presentation skills so important in today's increasingly electronic world. She is delighted to be returning to the Springboard Festival in 2021 and wishes everyone an enjoyable as well as a positive experience.
Rebeccca Vines – Speech & Drama Week 2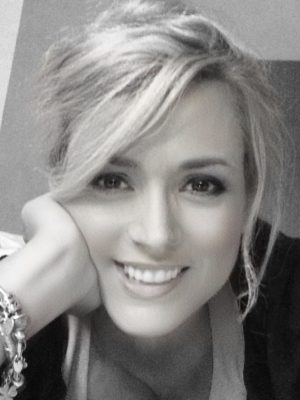 Rebecca trained as a journalist at Cardiff University – during which time she wrote a weekly column for The Guardian newspaper – before moving to London to study with The Actors Company.  She is currently Head of Speech & Drama at Dean Close School and her pupils have been awarded training places at major institutions such as RADA, LAMDA, Central, Guildhall, Bristol Old Vic, Mountview, AADA, ALRA, E15, the Royal College of Music, NYT, and NYMT.  Current and former pupils have performed across a range of dramatic disciplines with companies such as the BBC, Channel 4, E4, RSC, The Globe, National Theatre, Working Title and Action to the Word.
Rebecca is the Founder of Close Up Theatre, which has been awarded the elite Sell-Out Status for fourteen years at the Edinburgh Fringe Festival, Artistic Director for No Prophet and Eleventh Hour Theatre companies, and actor-manager of Talking Shadows Theatre.  Recent roles have included Beverly (Abigail's Party), Susan (A Bed Among the Lentils) and Madame Arcati (Blithe Spirit).  Rebecca continues to write, and in addition to adapting Jane Eyre and 1984 for the stage, also works as the South West theatre critic for Theatreworld Magazine.
Gillian Johnston – Woodwind & Brass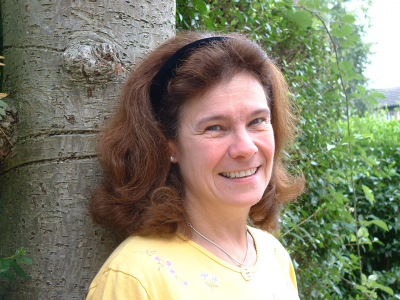 Gillian studied the Bassoon with Archie Camden  at the Guildhall School of Music and Drama.  After a period of freelance playing, she concentrated on a teaching career, before moving to Harpenden where she established her own Music School, Harpenden Musicale. From small beginnings Musicale has grown into one of the largest institutions of its' type in this country.
As well as the day to day running of the Music School, Gill arranges Musicale Summer Music Courses around the country, Competitions and a Summer Music Festival.  Gill is the founder and Musical Director, of the National Children's Wind Orchestra and associated groups.  She is much in demand as an adjudicator and very much enjoys the contact with the young musician, inspiring and enthusing their interest in music. She has four children, three of whom are professional musicians.
Chika Robertson – Strings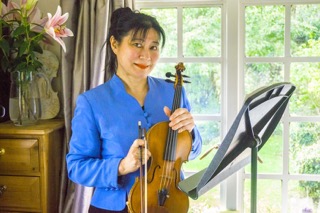 As recipient of numerous violin prizes, Chika was awarded full scholarships to study with Eudice Shapiro of the University of Southern California and Dorothy Delay of the Juilliard School.  She led the LA Music Centre Quartet, led and managed the Schoenberg Institute's USC Contemporary Music Ensemble and was operations manager/principal of LA Chamber Players.
Chika has given many first performances in London and abroad as a chamber musician and soloist with esteemed composers such as Adams, Henze, Knussen, Lutoslawski, Pärt, Tavener and Tippett, and eminent conductors including Rattle and Mariner. She has been a principal player with highly acclaimed ensembles such as the Academy of St. Martin-in-the-Fields and London Sinfonietta, and was awarded her PhD in 1999.
Dr Robertson is a professor of violin at the Royal Academy of Music, Junior Academy, and an international Diploma examiner for the Associated Board of the Royal Schools of Music (ABRSM).
A popular adjudicator, workshop leader and speaker globally, Chika is passionate about the involvement of music in education. As Chief Executive of the Music Mind Spirit Trust she directs award-winning programmes to further opportunities for musicians, with a special focus on leadership, health & wellbeing.
Rebecca Moseley-Morgan – Singing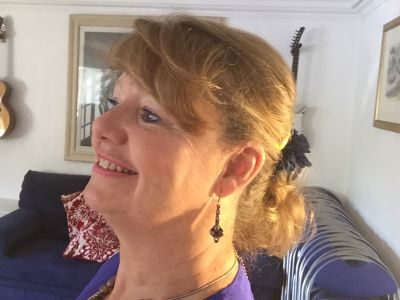 Rebecca is currently chair of Education for the British Voice Association, an associate lecturer in voice at Bath Spa University, and has a busy voice studio in Oxford. She gives workshops throughout the UK on the functionality of the voice, accent breathing and vocal care and maintenance. She has written a module entitled 'an introduction to voice science' for Bath spa University. She is also an adjudicator for the International and British Federation of Music Festivals.
In her early career, Rebecca won scholarships to the Royal College of Music and Opera School and sung professionally at Glyndebourne, WNO and Opera 80, amongst others. As a soloist, she has performed throughout the UK and Europe.
Rebecca has an MA in musicology and is currently nearing the end of her PhD research at UCL. Her research investigates what interventions can maintain the functionality of the mature female voice. Findings from this study are statistically significant and support the hypotheses that the vocal competency of the mature female singer can be sustained through effective pedagogy. This is leading to her current work on devising a new teaching method specifically for the mature voice and choral singers. The first presentation of this work will be at the Pan European Voice Conference in Copenhagen in August 2019.
Andrew Sherwood – Concerto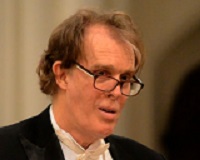 Andrew won a scholarship as a violinist to the Royal College of Music. He studied with Antonio Brosa, Sylvia Rosenberg and subsequently with Sascha Lasserson, and has performed in many parts of the world as soloist and conductor. He is in demand as a conductor and has worked with orchestras from the strings of the CBSO to the Brighton Youth Orchestras Trust whose orchestras and ensembles have won awards and acclaim since he became Director.
He is principal conductor for European Youth Summer Music and of the Musicians of All Saints who are committed to unjustly neglected and contemporary composers. Andrew adjudicates both in Britain and abroad, and many of his earlier students are now professional musicians.