Gerald Garcia – Guitar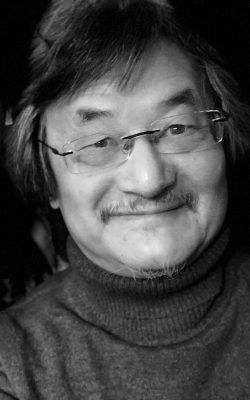 Gerald has recorded more than 12 CDs on the Naxos and Meridian labels which have sold more than 40,000 copies world-wide.  He has performed with many musicians, notably guitarists Paco Peña, John Renbourn and John Williams.
He performs in a duo with Alison Bendy and with Simon Mayor's Mandolinquents and has performed in most continents as a soloist. In October 1995 he toured China in a duo with guitarist John Williams playing to audiences of tens of thousands and teaching at major Chinese conservatoires. 
 As a session guitarist he has been heard in many films scored by Gabriel Yared, Michel Legrand, Stanley Meyers and Philippe Sarde, amongst others.
 His music has been played and recorded by David Russell, Craig Ogden, the Amadeus Duo, the Eden-Stell Duo, Xue Fei Yang, the LAGQ and John Williams amongst others. His orchestral and choral music has been performed in Britain, Europe and North America.
 His teaching experience has included educational workshops with Kent Opera and English National Opera. He is a popular tutor at the annual Iserlohn Festival and the World Youth Guitar Festival and is at present musical director of the National Youth Guitar Ensemble. He has taken part in and created music workshops worldwide. 
 He recently has been a regular visiting teacher at Chengdu and Beijing Conservatoires in China.
Ann Martin-Davis – Junior Piano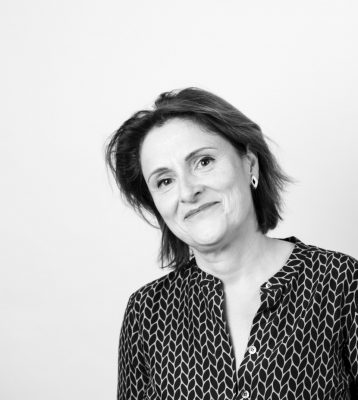 Ann Martin-Davis's love of contemporary art crosses all genres and much of her career has been spent exploring new and appealing ways of presenting solo piano and chamber music.
Her work has 'reinvigorated chamber music' (The Times) and her innovations in this area were recognised by the Royal Philharmonic Society when her 'Sound Bites' programme (Nigella Lawson's recipe songs) was nominated for its prestigious Audience Development award.
Ann Martin-Davis studied at the Royal College of Music with Phyllis Sellick, where she won the college's premier piano prize, the Chappell Gold Medal.  A series of awards led to a South Bank debut and she subsequently won scholarships to study with Avie Vardi in Hanover and Gyorgy Sebok at the Banff School in Canada.
At this time Ann played to the Polish composer Witold Lutosłavski and her subsequent disc of his solo piano and chamber works was described as 'beautiful and exquisite' by BBC Music Magazine.  Her recent disc of Ravel for Guild has also been critically acclaimed, described by Gramophone as having a 'delicacy and simplicity, its tender melancholy is thoroughly convincing.
Ann teaches at the Royal College of Music Junior Department and is co-director of 'Piano le Maillard' which hosts retreats at her home in the Charente region of France and online workshops.  She has been described as an 'inspirational' coach and presenter and recently calculated that over the last five years she has trained over 4,000 teachers for professional associations throughout South East Asia, Australia and the UK.
'A distinguished scholar and pianist' (Gramophone magazine)
Gordon Fergus-Thompson – Senior Piano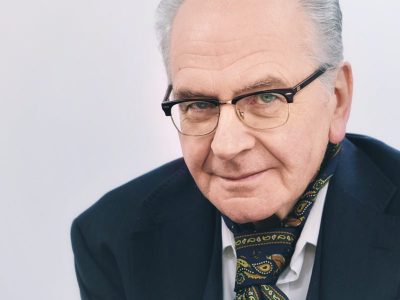 Gordon Fergus-Thompson is an International Concert Pianist and Professor of Piano at the Royal College of Music in London.
He has recorded 20 commercial CDs, made over 200 broadcasts on BBC Radio 3 both as recitalist and concerto player with all the BBC Symphony Orchestras, and has toured extensively in Europe, USA, the Middle East, South Africa, Japan and China.
A Gulbenkian Fellow, Gordon Fergus-Thompson has won innumerable awards for his recordings of the complete works of Debussy. Indeed, his interpretations of French and Russian music in particular have won him eulogistic praise in British, European and American publications.
"Fergus-Thompson once again turning in performances comparable to Richter and Horowitz … that is to say, performances comparable with the best that history has to offer"  Fanfare, USA
In 2009, in recognition of his status as Professor of Piano at the Royal College of Music, London, he was awarded a Fellowship by HRH Prince Charles.
Rebecca Thompson – Speech & Drama week 1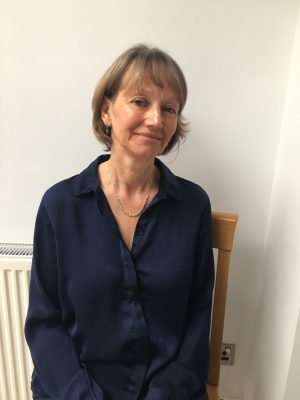 On graduating from Bristol University with a degree in Drama and English, Rebecca worked for BBC Radio Four's Drama Department.  After further journalism and corporate work, Rebecca studied for her Licentiate Teacher's Diploma and has been teaching Speech and Drama privately and in schools for over 25 years.   She has taught in private and state schools, colleges and businesses and is a facilitator for South Gloucestershire NQT Voice Training. In addition, she has been involved in communication training in schools across the country.  Rebecca has been actively involved in theatre in the South West and is an Adjudicator for the Rose Bowl Awards for Amateur Drama and Music. Rebecca has adjudicated at the Hong Kong International festival.
Rebecca loves being involved with young people in a performance context and feels strongly that the Festival movement is a way for children and young people to develop both performance and communication skills in an encouraging and constructive context. Rebecca is delighted to be adjudicating at the 2022 Springboard Festival.
Anne Bauer – Speech & Drama Week 2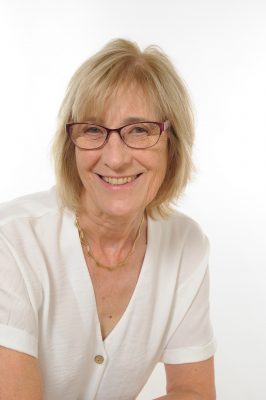 Ann has spent her working life in education teaching in secondary and primary schools, theatres, university and therapy teams, as well as examining drama and theatre studies. Ann ran her own drama school for many years. Ann is also an adjudicator for The British and International Federation of Festivals.
Ann trained to teach under John Hodgson at Bretton Hall, his major influence was the importance of improvisation. Ann continues to be an enthusiastic teacher of improvisation for developing all performance skills.
She believes strongly in the inclusive power of drama, that it offers confidence building, team work, creativity and the discipline of controlling body, voice – and nerves. Combining that with her love of the written word, her first degree was English; she counts herself lucky to spend her life talking about what she loves.
Ann combines her drama work with specialist teaching, consultancy, advocacy and writing in Special Educational Needs.
Rosanna Whitfield – Woodwind & Brass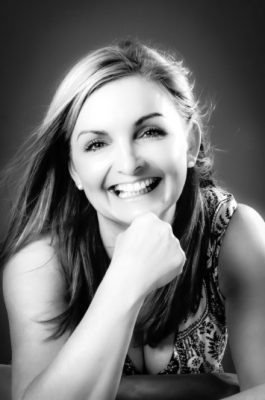 Head of Junior Guildhall
Dip RCM Performers, ARCM Teachers, PGCE
Rosie's vast experience as a performer, teacher, examiner and presenter, teamed with an innate love of music, underpins her unstoppable drive as a dedicated campaigner for music in education. Her natural ability to captivate audiences and inspire young musicians to achieve their dreams stems from an unquestionable belief that music can change lives.
Rosie studied oboe with Michael Winfield at the Royal College of Music achieving an Exhibition Award in her first year. She went on to study at Durham University and gained a PGCE in 1996.
As an experienced adjudicator member of The British and International Federation of Festivals, Rosie is regularly called upon to adjudicate in the UK and abroad and has forged long-standing links with specialist music schools in Moldova, Romania, Bulgaria, Hungary, Venezuela, Costa Rica, Dominican Republic, China, Taiwan and Hong Kong. Her positive, interactive adjudicating style inducing young musicians to participate, year on year.
As Director of Music at Whitgift School, she devised numerous educational projects and regularly presented interactive concerts and masterclasses to thousands of primary school pupils.
She was instrumental in developing the Whitgift International Music Competition in 2013, and continues to support and mentor young musicians hoping for a career in the profession.
As an International Consultant, Rosie has worked with numerous families to assist them in both finding the perfect UK school and applying for Music Scholarships.
Rosie was appointed as Head of Junior Guildhall in January 2020.
Alison Moncrieff-Kelly – Strings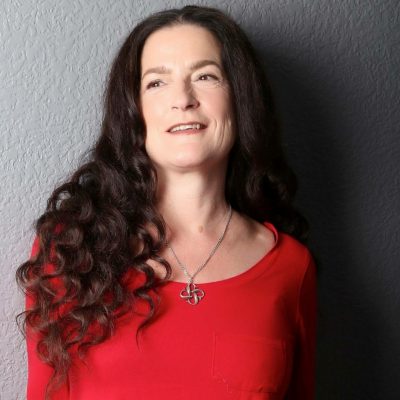 Alison Moncrieff Kelly won a scholarship to the Royal Academy of Music in 1979, where she studied with Florence Hooton. She was also a chamber music student of Sidney Griller and a piano student of Alexander Kelly.
She made her South Bank debut in the Park Lane Group Young Artists series during this time as a member of the Latarche clarinet trio.
She has performed and broadcast all over the world as soloist and chamber musician, specialising in piano trio repertoire. She has made a number of successful recordings, including the complete piano trios of Hummel, the piano trios of Clara Schumann and Saint-Saens, the complete cello and piano works of Stanford and three discs of solo cello repertoire.
In 2005, Alison was awarded the Heinrich Boll fellowship, a residency in Ireland – the first musician to be given the award. From 2007 until 2012, she was Director of Music at The Conservatoire in Blackheath, where she ran a programme of music tuition and concerts, and was responsible for managing a team of 70 tutors.
As well as being an adjudicator, Alison is also an examiner for ABRSM in classical, jazz and diploma exams. Since 2007 she has been a syllabus consultant for ABRSM, selecting all the exam material for grades 1 to 8. She was part of the editing team that put together all the ABRSM cello scales and sight-reading material. She and Tim Wells also created and edited a book of cello pieces for ABRSM, Principal Cello.
Alison was made an Associate of the Royal Academy of Music in 2013, an award conferred for distinguished services to the music profession. She is a sought-after teacher and coach and has run many successful workshops for children and adults. She has particularly strong experience in the teaching of gifted children, and in coaching chamber music.
Jane Wilkinson – Singing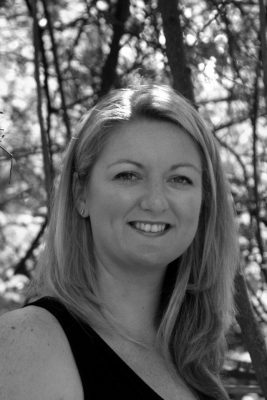 Lancastrian soprano Jane Wilkinson started her vocal training at a young age along with the flute and the piano. She gained her choral training as a member of the National Youth Choirs of Great Britain. After winning numerous competitions and festivals across the country she accepted a place at the Royal Conservatoire of Scotland to complete a BMus with Honours studying with Helen Lawson. She then completed her Graduate Diploma at the Royal College of Music studying with Jennifer Smith. Whilst at the RCM she won the Godfrey van Someren Competition for English Song and was a runner up in the BBC Radio 3 Kiri Te Kanawa Competition. Her solo recital career took her to South Africa and Europe on concert tours promoting English Song. Performances have taken place in such venues as Edinburgh Festival Theatre, The Usher Hall, Bridgewater Hall, Royal Albert Hall and many more.
Her operatic performances are extensive ranging from the baroque to the contemporary. Jane is an experienced recording artist starting as the voice of The Early Centre. She has performed lead vocals on four progressive rock albums with Otherworld on Spaceword Records. She has a passion for working with current composers and developing new vocal repertoire. Jane has premiered 4 roles in newly commissioned contemporary operas (The Clown of God, The Ancient Mariner, These Things Happen, Hey Jack!). Her oratorio engagements are extensive working alongside choral societies around the country. She has a particular passion for Handel and regularly performs at Handel House, London.
At present, Jane is a singing tutor at Imperial College London and Brunel University, Uxbridge. She has a thriving private singing practice in London and enjoys developing voices for future careers. She conducts New Malden Voices, New Malden Youth Choir, St James Choir, St James Children's Chorus and The U3A Kingston Choir. Jane is a vocal and choral adjudicator for the British and International Federation of Festivals.