Luis Pares – Junior Piano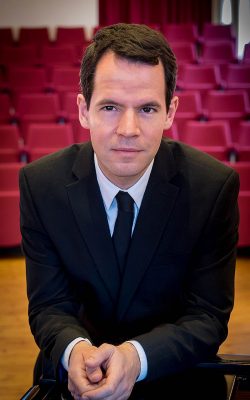 Pianist Luis Parés enjoys an international career as a soloist and chamber musician, having performed in numerous countries in Europe, Asia, North and South America. He has appeared at the most prestigious British venues, including the Queen Elizabeth Hall, Wigmore Hall, Cadogan Hall and Bridgewater Hall among many others, has performed as soloist with orchestras in Europe and South America and made live broadcasts for BBC Radio 3, RAI, Kol HaMusika Israel and Spanish radio. He started his piano studies with Juan Antúnez and Igor Lavrov and was a Scholar and a Mills Williams Junior Fellow at the Royal College of Music in London where he studied with Gordon Fergus-Thompson and Andrew Ball.
He has been a prize-winner at many national and international competitions, including First Prize at the XI Ricard Viñes International Piano Competition (Lerida, Spain), the Philip and Dorothy Green Young Concert Artists Awards and Third Prize at the Maria Canals International Competition, duo sonatas category, in Barcelona. He is Head of Keyboard at Dulwich College in London and regularly gives masterclasses and adjudications in the UK and abroad.
He is also a grade and diploma examiner for ABRSM and Executive Director of New Virtuosi International Violin Mastercourses.
Ruth Gerald – Senior Piano and Concerto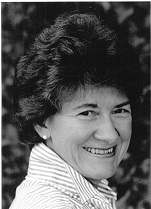 Ruth Gerald was Head of Keyboard Studies at the Royal College of Music in London from 1992 until August 1999, having previously been appointed Faculty Adviser for Keyboard Studies in 1987.
Her career has always pursued a very wide path, solo and lecture recitals, concertos, chamber music, Lieder recitals, accompanying, adjudicating, examining and teaching.  She was Head of Keyboard Studies at the Birmingham School of Music (now the Royal Birmingham Conservatoire) for a period of five years but relinquished this post in order to devote more time to performing, and teaching at the Royal College where she was a Professor of Piano and Piano Accompaniment for over 30 years.  She was elected a Fellow of the Royal College in 1985.
Born and educated in Australia, Ruth Gerald began her musical career there, broadcasting regularly with the Australian Broadcasting Commission at a very early age.  After winning the Elder Overseas Scholarship and gaining a Bachelor of Music degree at Adelaide University she continued with postgraduate studies at the Royal College where she was awarded many prizes, including the Hopkinson Gold Medal.
Recently she has given Masterclasses in the UK, Ireland, Australia, New Zealand, Malta and Greece and conducted many Seminars for piano teachers in the UK, Malaysia and Singapore.   She is frequently invited to adjudicate at Festivals world-wide and is actively involved in many aspects of the work of the Associated Board of the Royal Schools of Music.
Stephen Owen – Speech & Drama week 1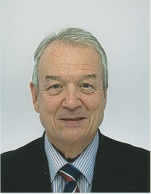 Stephen trained as a teacher of Drama, Speech and Movement at Trinity and All Saints' College, University of Leeds.  After qualifying, he then studied for a number of years with Elinor Rutherford, gaining specialist teaching and performance diplomas in all aspects of Speech and Drama Studies.
As well as being responsible for the drama curriculum in the schools where he worked, he also taught pupils of all ages and abilities privately, from complete beginners to Licentiate (RAM) and Fellowship (LCM) level.  He became an examiner for the English Speaking Board and the Poetry Society and adjudicated at many festivals throughout the country.
In 1985 he was appointed to the headship of a primary school in Derbyshire, an experience he thoroughly enjoyed for the next twenty-two years.  It was during this period that he became a Religious Education Inspector for the Roman Catholic diocese of Hallam.  After retiring from school in 2007 he was appointed as an examiner for The London Academy of Music and Dramatic Art (LAMDA) and also resumed his work as an adjudicator for the British and International Federation of Festivals.
Jenny Thornton – Speech & Drama Week 2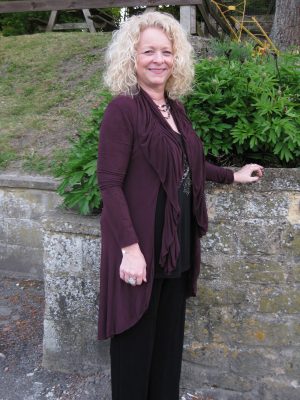 Jenny trained at the Guildhall School of Music and Drama gaining awards for Character Acting and for Most Promising Teacher.  Jenny has led the Performing Arts Teams in large Comprehensives, been an Assistant Principal for Edexcel, LAMDA examiner and now enjoys running her own Performance Centre with ages from 4 years to adults delivering drama, dance and musical theatre and also writing. Her play called "Gone" gained a Commended when performed at The Orange Tree Theatre in Richmond as did her most recent play "Young Love".  She was delighted when LAMDA chose two of her pieces for their new acting anthology. Jenny is looking forward to re-visiting Springboard Festival and making it a very enjoyable and positive experience for all concerned.
"Drama is a life skill that changed me from a stuttering introvert to a confident individual. We can give our children no better opportunity."  Jenny Thornton
Richard Durrant – Guitar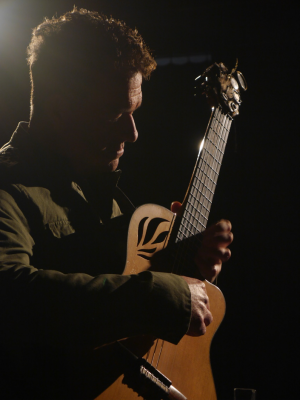 Brighton born and now living on Shoreham Beach, Richard Durrant studied guitar, cello and composition at the Royal College of Music. He is one of the leading guitarists of his generation. He gave his London debut at the Purcell Room in 1986 since when he has toured relentlessly. He has performed in the Royal Albert Hall, the wilds of South America and plenty in between.
In 2018 Richard cycled his concerts from St Magnus Cathedral on Orkney all the way to the Sussex coast, including a live performance on BBC Radio 3 from the centre of Sherwood Forest.  That same year the Richard Durrant Orchestra gave its debut performance, Richard released his first double album Stringhenge and he was the subject of a forty-five minute feature on BBC6 Music.
Richard's online academy RichardDurrantAcademy.com  went live in 2017.
The Ukulele
Richard has become increasingly involved with this little instrument. He plays ukes in both standard tuning [GCEA] and '5th' tuned [GDAE].  His ukulele adventures so far have included producing the classic album "The Secret of Life" for the Ukulele Orchestra of Great Britain and playing uke for Prince Charles' birthday at Buckingham Palace.
2017 saw the premiere of Richard's ukulele concerto "Six Grooves for Ukulele" (a short documentary about this can be found on Amazon Prime) whilst his ukulele quartet Tan y Bwlch was premiered in 2019.
Richard has also played ukulele at Wildlife, Beautiful Days, Scottish Ukulele and Welsh Ukulele Festivals. His favourite ukulele gig was playing unaccompanied Bach during a special performance on top of the Itaipu Dam overlooking Brazil, Argentina and Paraguay.
Peter Michael Davison – Woodwind & Brass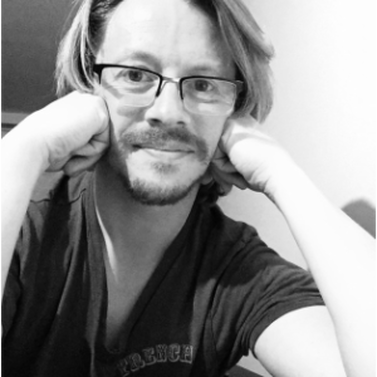 Peter Michael Davison is a film/ tv composer and conductor having worked on international films including the feature stop animation "Strike" and the poignant  "Emu Runner". He has worked on BAFTA winning games and conducted professional orchestras such as the Royal Liverpool Philharmonic and the City of Prague Philharmonic.
Off-screen, Peter has written for mainstream recording artists, including British songstress, Judie Tzuke, folk legends The Oyster Band, and the internationally acclaimed Claire Martin OBE. This included collaborations on the album 'Time and Place' released on Linn records, and her 2014 tour. Peter is also a conductor, part of the Brighton Youth Orchestra set up and is a passionate advocate for youth music. Peter is originally a trumpet player with a strong focus on classical, and also has played a great deal of Jazz.
Chika Robertson – Strings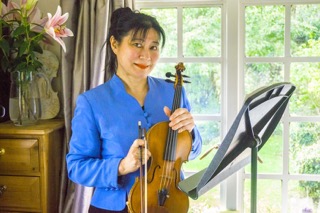 As recipient of numerous violin prizes, Chika was awarded full scholarships to study with Eudice Shapiro of the University of Southern California and Dorothy Delay of the Juilliard School.  She led the LA Music Centre Quartet, led and managed the Schoenberg Institute's USC Contemporary Music Ensemble and was operations manager/principal of LA Chamber Players.
Chika has given many first performances in London and abroad as a chamber musician and soloist with esteemed composers such as Adams, Henze, Knussen, Lutoslawski, Pärt, Tavener and Tippett, and eminent conductors including Rattle and Mariner. She has been a principal player with highly acclaimed ensembles such as the Academy of St. Martin-in-the-Fields and London Sinfonietta, and was awarded her PhD in 1999.
Dr Robertson is a professor of violin at the Royal Academy of Music, Junior Academy, and an international Diploma examiner for the Associated Board of the Royal Schools of Music (ABRSM).
A popular adjudicator, workshop leader and speaker globally, Chika is passionate about the involvement of music in education. As Chief Executive of the Music Mind Spirit Trust she directs award-winning programmes to further opportunities for musicians, with a special focus on leadership, health & wellbeing.
Rebecca Moseley-Morgan – Singing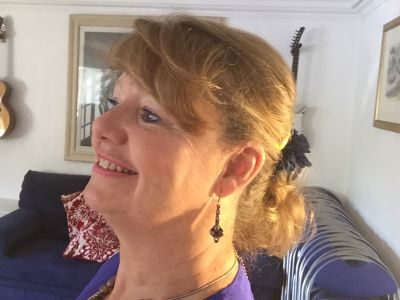 Rebecca is currently chair of Education for the British Voice Association, an associate lecturer in voice at Bath Spa University, and has a busy voice studio in Oxford. She gives workshops throughout the UK on the functionality of the voice, accent breathing and vocal care and maintenance. She has written a module entitled 'an introduction to voice science' for Bath spa University. She is also an adjudicator for the International and British Federation of Music Festivals.
In her early career, Rebecca won scholarships to the Royal College of Music and Opera School and sung professionally at Glyndebourne, WNO and Opera 80, amongst others. As a soloist, she has performed throughout the UK and Europe.
Rebecca has an MA in musicology and is currently nearing the end of her PhD research at UCL. Her research investigates what interventions can maintain the functionality of the mature female voice. Findings from this study are statistically significant and support the hypotheses that the vocal competency of the mature female singer can be sustained through effective pedagogy. This is leading to her current work on devising a new teaching method specifically for the mature voice and choral singers. The first presentation of this work will be at the Pan European Voice Conference in Copenhagen in August 2019.
Andrew Sherwood – Concerto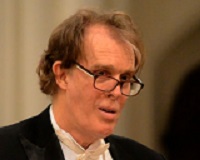 Andrew won a scholarship as a violinist to the Royal College of Music. He studied with Antonio Brosa, Sylvia Rosenberg and subsequently with Sascha Lasserson, and has performed in many parts of the world as soloist and conductor. He is in demand as a conductor and has worked with orchestras from the strings of the CBSO to the Brighton Youth Orchestras Trust whose orchestras and ensembles have won awards and acclaim since he became Director.
He is principal conductor for European Youth Summer Music and of the Musicians of All Saints who are committed to unjustly neglected and contemporary composers. Andrew adjudicates both in Britain and abroad, and many of his earlier students are now professional musicians.