Springboard 2021 will be held as an online festival. Performers' recorded performances will be shared with others in the same class and their supporters during timetabled online sessions.
All entrants have been emailed with the date and time of their class(es) and the deadline for uploading their video(s) (see below).
Classes will be held on Sunday 28 February 2021, adjudicated by Gill Johnston. The programme is available here.
Performers have been emailed a secure Zoom link to the event. This link is NOT for sharing with anyone else or on social media. If you would like someone outside your household to attend, please ask them to email Kathy Palmer (admin@springboardfestival.co.uk) with details of the class date/time/number and she will add them to the list of invited guests and send them the link.
Upload dates for recordings and sheet music copies: by the end of FRIDAY 19 February via the online entry system.
For advice on making or uploading your recording, download instructions here or go to the webpage.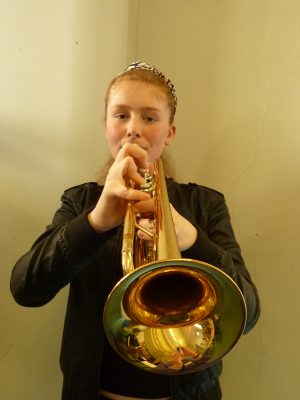 The adjudicator will give oral feedback. Mark sheets with written feedback and certificates will be emailed to the performers. For music classes in the Springboard 2021 Virtual Festival, the adjudicator will not award first and second places, although they may choose to mention outstanding performances.
Ideally, we expect recordings to be made in 2021, as it is more useful for performers to receive feedback on 'work in progress'. We recognise, however, that under current lockdown restrictions it may not be possible for performers to make a recording with an accompanist. If this is the case, performers may choose to play with a pre-recorded accompaniment, commission an accompanist to make a recording for them, record themselves performing unaccompanied, or to upload a recording they made with an accompanist last year.
See the list of classes available to woodwind and brass players here. Every level, from beginner to accomplished performer, and every instrument is catered for in classes where marks are awarded, and in those where only feedback is given.
Junior and senior recital classes provide the opportunity to perform contrasting pieces in a sustained performance.
There are classes for adult learners, proving that it is never too late to learn.
If you are into jazz, then come and entertain us in the jazz classes and, if other members of your family play an instrument, bring them along as there are family classes too!
Although the Concerto section will not run in 2021, woodwind and brass players have the opportunity to enter one of our two concerto classes, listed at the end of the syllabus.
Woodwind and Brass Rules
Players may choose which piece(s) to play, subject to the criteria and time limits stated.
Grades: This term is a rough guide as to standard. Music played may or may not include actual exam music of the Associated Board or Trinity College London, but should not exceed the grade requirement.
Age limit: Unless specified, the age limit is 19 years, based on the performer's age on 31 December in the year prior to the Festival. There are several classes open to adults.
Time limit: Performers are asked to pay close attention to the time limit for each class, as a performance that is over the limit may not be adjudicated.
Amateur status: Please note that all performers (excluding accompanists) must be amateurs (someone in full-time or higher education or who does not derive their main income from performance or teaching a woodwind or brass instrument) except where indicated.
Copies of the music to be played, with the composer and title of the piece clearly indicated, must be uploaded to Play&Perform to enable the adjudicator to assess the performance.
Accompanist: Unless an arrangement has been made by their teacher, performers must book and pay for their own accompanist, where needed. Please click here for a list of local accompanists. If Covid-19 restrictions make it impossible for performer and accompanist to be in the same room, accompanists may be willing to discuss what is required, record an accompaniment and send an electronic file.
A player may perform a piece only once in the Festival. The same piece may not be played in two different classes, even if the classes are in different sections of the Festival.
Music General Rules
Copies of own-choice works for the adjudicator
The Music Publishers Association has recently issued a revised Code of Practice on copying copyright works and the following concession is made for copying Own Choice pieces from volumes only for the adjudicator. Other items must not be photocopied without permission of the copyright holder in each case.
"When an Own Choice work is selected from a publication containing several different works and which is not published separately, one copy may be made for the use of an adjudicator at a competition or festival provided that the competitor has already purchased his/her own copy and that the copy made is retained and destroyed by the administrator of the Competition or Festival immediately after the event. This permission specifically does not apply to set works."
Performers are advised that this permission applies only to copyright holders who are members of The Music Publishers Association, listed at the back of the Code of Practice leaflet, obtainable from the Association at 6th Floor, British Music House, 26 Berners Street, London W1T 3LR. Tel. 020 7580 0126020 7580 0126
It is performers' own responsibility to ensure that they seek permission to copy direct from any copyright holder whose name does not appear in the MPA list. Single copies of items may not be photocopied without prior permission of the copyright holder. The permission does not apply to making copies for the Accompanist, who should always be given a printed copy from which to work.
Photocopies for the Adjudicator must be totally legible or they may be refused.
Copyright guidance regarding internet downloads
Where music is downloaded from the internet, the performer must also print off and submit the permission statement accompanying the music. Please click here to see copyright guidance concerning internet downloads.
General Rules & Regulation
Please ensure that you read the Festival's General Rules & Regulations, downloadable
here
.