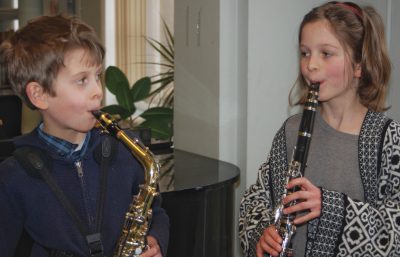 Classes will be held in the Library at Brighton Girls GDST, Montpelier Road, Brighton, BN1 3AT on Sunday 28 February 2021, adjudicated by Gill Johnston.
Every instrument is catered for and there are classes to match all levels of ability.
All grades have non-competitive as well as competitive classes.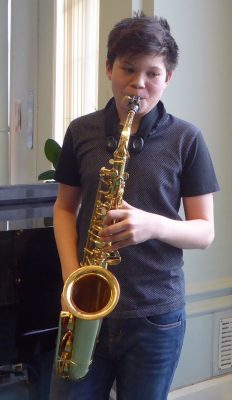 Junior and senior recital classes provide the opportunity to perform contrasting pieces in a sustained performance.
All entrants receive a written adjudication sheet and certificate from a nationally accredited adjudicator who is always very supportive. Winners may receive a Festival medal, a monetary prize or a Festival cup.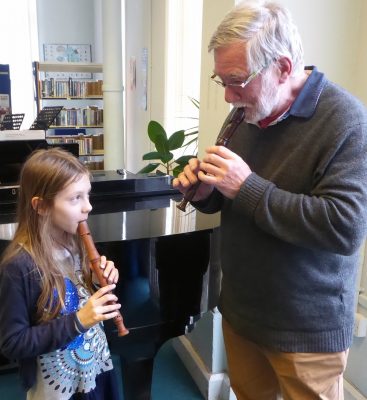 There are classes for adult learners, proving that it is never too late to learn.
If you are into jazz, then come and entertain us in the jazz classes and, if other members of your family play an instrument, bring them along as there are family classes too!
Performers are also welcome to take part in the Concerto classes. The Gavin Henderson award of £75 is made to the brass concerto performer achieving the highest mark.
Music General Rules
Copies of own-choice works for the adjudicator
The Music Publishers Association has recently issued a revised Code of Practice on copying copyright works and the following concession is made for copying Own Choice pieces from volumes only for the adjudicator. Other items must not be photocopied without permission of the copyright holder in each case.
"When an Own Choice work is selected from a publication containing several different works and which is not published separately, one copy may be made for the use of an adjudicator at a competition or festival provided that the competitor has already purchased his/her own copy and that the copy made is retained and destroyed by the administrator of the Competition or Festival immediately after the event. This permission specifically does not apply to set works."
Performers are advised that this permission applies only to copyright holders who are members of The Music Publishers Association, listed at the back of the Code of Practice leaflet, obtainable from the Association at 6th Floor, British Music House, 26 Berners Street, London W1T 3LR. Tel. 020 7580 0126020 7580 0126
It is performers' own responsibility to ensure that they seek permission to copy direct from any copyright holder whose name does not appear in the MPA list. Single copies of items may not be photocopied without prior permission of the copyright holder. The permission does not apply to making copies for the Accompanist, who should always be given a printed copy from which to work.
Photocopies for the Adjudicator must be totally legible or they may be refused.
Copyright guidance regarding internet downloads
Where music is downloaded from the internet, the performer must also print off and submit the permission statement accompanying the music. Please click here to see copyright guidance concerning internet downloads.
General Rules & Regulation
Please ensure that you read the Festival's General Rules & Regulations, downloadable
here
.