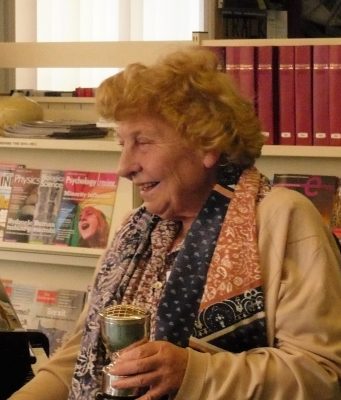 Heather Cowl taught music at Dorothy Stringer School for many years, from the days when it was a secondary modern to becoming a comprehensive, with students aged from 11 to 16.
Throughout that time, she kept music going as a vital part of the school's life, with regular concerts by the choir and orchestra.
She formed links with Glyndebourne and the London production of 'Joseph and his Amazing Technicolour Dreamcoat', giving many teenagers the thrilling experience of taking part in professional performances.
Many of her students became professional musicians. Among them are Richard Durrant (Springboard's Guitar adjudicator in 2023), Yuri Paterson-Olenich (classical pianist); Peter Sulski (viola, London SO); Rachel Dyker (viola, Sydney SO); Gabriel Dyker (violin, City of Birmingham SO); Jack Adler-McKean (tuba, author of 'The Techniques of Tuba Playing', composer and arranger); Jocasta Whippy (cello, performer and teacher).
My personal links with her involved six of my piano pupils. On two occasions Heather included a three-movement piano concerto in a main school concert with each movement performed by a different player – nimbly changing places on the piano stool. One trio also played in Dieppe when the Stringer orchestra performed in the music school there.
After her retirement Springboard was looking for a Piano Secretary and Heather took up the challenge with her unique gusto. She brought energy, courage and dedication to the cause of youth music and she will always be remembered.
Maggie Grimsdell
Former Trustee