Springboard not only provides a platform for performers in the classes they enter, but can lead to other performance opportunities.
Our Festival Highlights Concert brings together actors, instrumentalists and singers in a glorious finale to the Festival. Tickets are on sale throughout the Festival. Performers are selected on the basis of recommendations by the adjudicators.
Because of time constraints, it was not possible to hold a concert in 2018, but the much later Easter in 2019 should make this possible.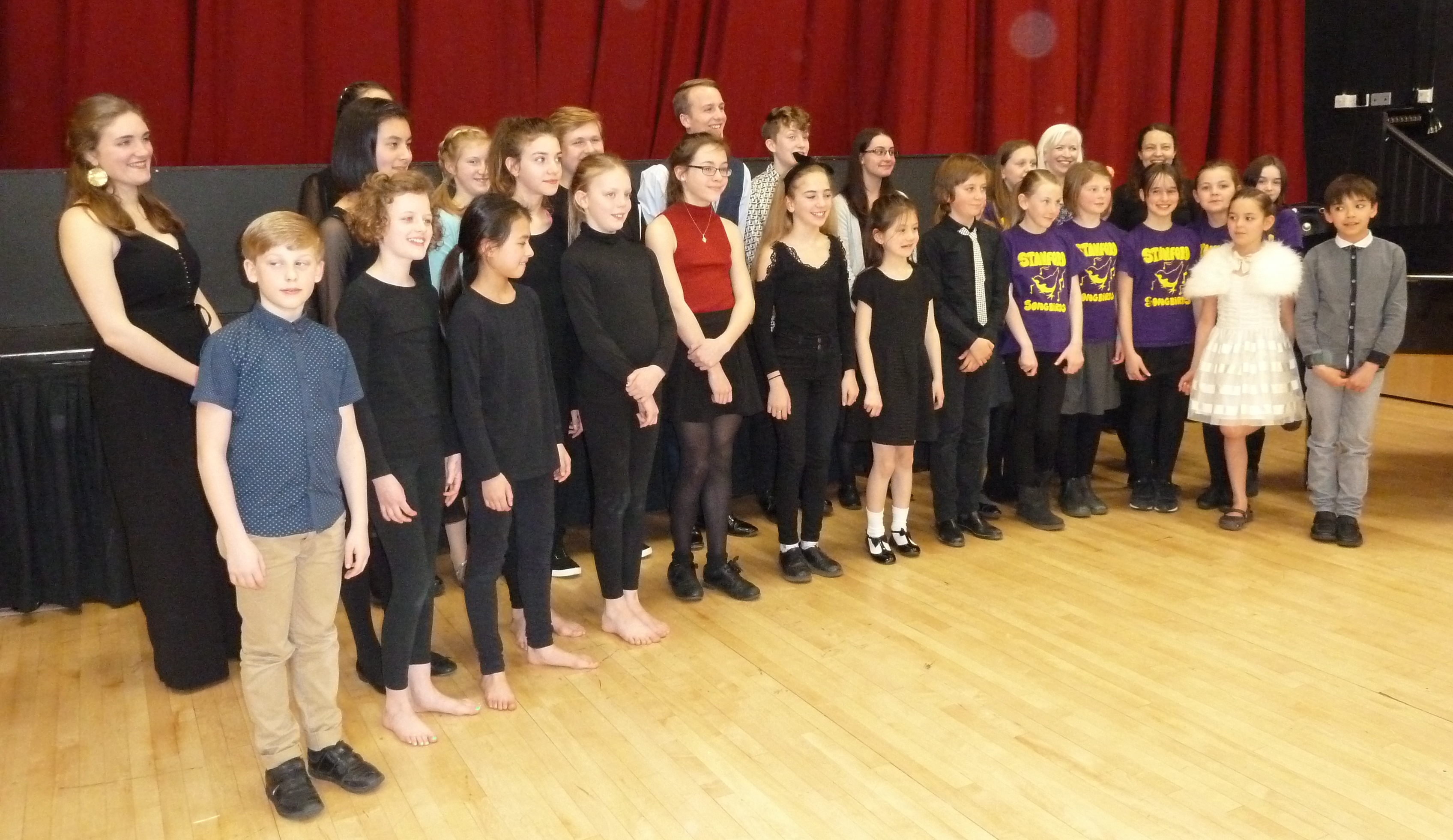 Some of the performers at the 2016 concert.Other opportunities to perform have included, in the past few years:
Nomination of one of Springboard's top pianists to compete for the Emanuel Trophy run by the North London Festival. In 2017 we nominated Hazel Nguyen, winner of our 2017 Senior Concerto Competition.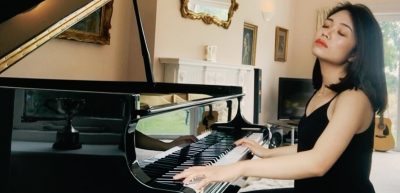 Musicians of All Saints Tea Concerts in Lewes – joint recitals by some of the more advanced musicians.
Chapel Royal, Brighton – lunchtime concert given by musicians and actors
The Annual Conference of the British and International Federation of Festivals – after-dinner entertainment provided by a small group of Springboard performers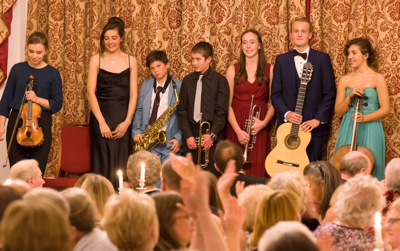 The Brighton Youth Orchestra – selected participants in the Senior Concerto class are invited to perform with the orchestra. Esther Kim appeared with them in 2015, playing the Mendelssohn Violin Concerto, and Andrew Gallacher played Liszt's Piano Concerto no. 2 with the BYO in November 2016. In 2017, Hazel Nguyen won the opportunity to perform with them during the 2018 Brighton Festival.