AYM  supports talented young people from low-income families to fulfil their musical potential by providing both funding and opportunities.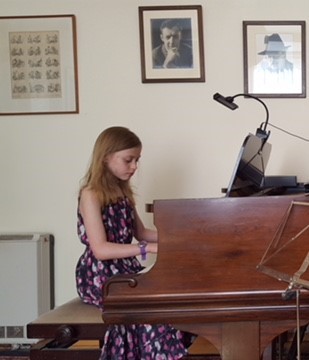 Brighton pianist Molly O'Flynn has won an award this year, and as well as financial help for musical costs, will have the opportunity to receive coaching, attend master classes, participate in events with professional musicians, and play in concerts.
Her older sister, Natasha, has been on the awards scheme for the last two years, which has enabled her to buy a good quality viola as well as giving her opportunities to attend concerts and watch soloists such as Nicola Benedetti rehearse.
The deadline for applications for a 2019 award is March 2019. For further details and eligibility criteria click here