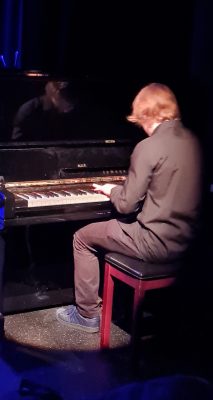 Tyzer started playing at Springboard when he was around 10 years old in the violin and piano classes and has continued to take part since.
He has been teaching violin and piano for 4 years and has accompanied one of his violin students on the piano in her Grade 1 exam. He started composing during the Covid Lockdowns and realised that is what he loves doing.
He applied to various conservatoires in October, after teaching himself composition.  He really didn't think he would get in, but had several offers. He will be starting his BMus (Hons) course in Composition at RNCM (Royal Northern College of Music) in September.
He also plays in a jazz band called Squint (as there are 5 of them) and writes some of the music for the band.