St Luke's Church, Friday 29th November: Juan Pablo Hinojosa – piano
Mexican pianist and Bechstein scholar Juan Pablo Hinojosa makes his St. Luke's debut performing music by Russian masters Scriabin and Medtner, Debussy's Images Book 1 and Beethoven's sonata op. 109.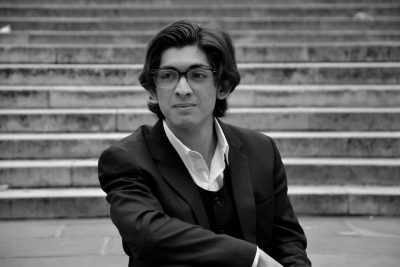 Juan Pablo Hinojosa is a Mexican pianist currently studying his master's degree at the Royal College of Music, where he is a Bechstein scholar. He started his pianistic studies under Margarita Mandioni in Queretaro, Mexico in 2005. At the age of 16 he moved to the UK to study in the East Sussex Academy of Music under Rachel Fryer. During this time, he won, two years in a row, 1st, 2nd and 3rd place respectively in several categories of the Springboard Festival. In September 2014, Juan Pablo started studying for an undergraduate degree at the Royal College of Music, taught by Prof. Gordon Fergus-Thompson, also undertaking composition as a second study under Prof. Alison Kay. There he was an RCM Award Holder generously supported by an Evelyn Tarrant Scholarship and a Pamela Larkin Award. He has performed throughout Mexico and the UK, and his currently studying with Prof. Dina Parakhina. In 2020 he is scheduled to perform Medtner in Moscow Conservatory's Great Hall.
To view the programme please click here.
Friday 29th November 2019 7.30pm 
St. Luke's Church, Queen's Park Road, BN2 9ZB
Admission: £7, £5 under 25s, free to under 16s.
Tickets available on the door. Wine and refreshments served. Disabled access.