We are delighted to announce that Springboard Festival will take place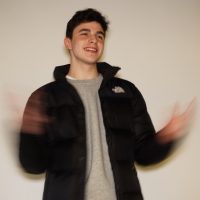 during weekends in Feb/March 2021, but in the current circumstances it has been decided to do this virtually, via Zoom.
The Speech & Drama syllabus for the Springboard 2021 Virtual Festival is now available here. You will find most of the usual classes are still on offer, but we have added some new ones specially devised for this virtual festival.
Most classes will involve entrants providing pre-recorded performances, which will be played to the other participants, their supporters and the adjudicator via a secure Zoom link. Some virtual classes, such as Improvisation will, with a bit of technical wizardry, take place 'live'.
NEW CLASSES: The Oral Communication classes invite students to give a persuasive, challenging and entertaining presentation. And in the Audio Book Characterisation classes they have the opportunity to bring a story to life for their audience by vividly voicing the different characters involved.
The deadline for entry for Speech & Drama is 6 DECEMBER 2020.
The music syllabuses will be published shortly, with an entry deadline in late January, as usual.