Springboard was treated to a series of wonderful performances by some highly accomplished young string players this weekend. Two cellists, Dilara Sahin (pictured) and Milan Beckett, won the Corin Long recital classes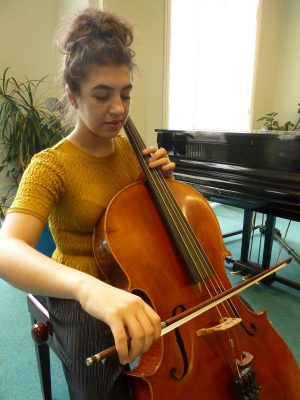 (senior and junior), and adjudicator Mark Messenger picked cellist Riya Hamie to receive the Cecil Aronowitz cup for the most promising string player.
But they were just three among many players whose musicianship and skill (developed through hours of dedicated practice) those of us in the audience felt privileged to have the chance to experience.